Another one of my Hot Rods that are nearing completion. This is a 1978 Chevy Malibu that I have owned for about 10 years. This is a street car I built and it sits on a custom 2x3 tubular chassis, In order to drive the car on the street I just remove the parachute and screw on the rear plate and I am ready to roll.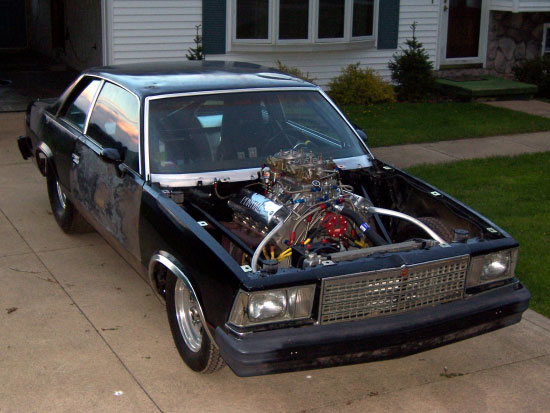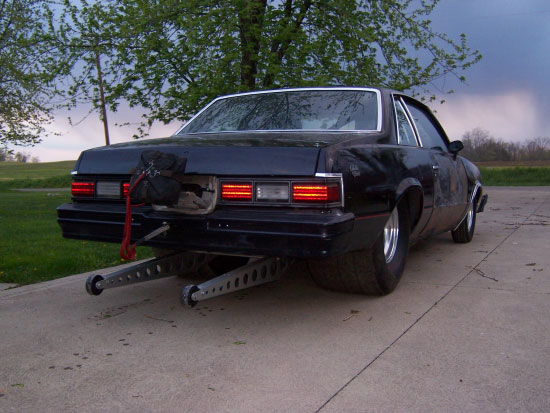 The car has a 572 big block Chevy with Pontiac pro stock head, Jesel shaft rockers, titainium valves, Jesel belt drive, Ross nitrous pistons, 6.8 long rods, 4.625 bore, 4.25 inch stroke crank, stefs aluminum pan, MSD crank trigger, sheet metal intake with dual 1150 dominators. If you look really close you will see a belt driven ignition system. (normally a Chevy has a rear mounted distributor). There is an adjustable NOS pro shot fogger nitrous system that will add an additionl 300 to 500 horsepower.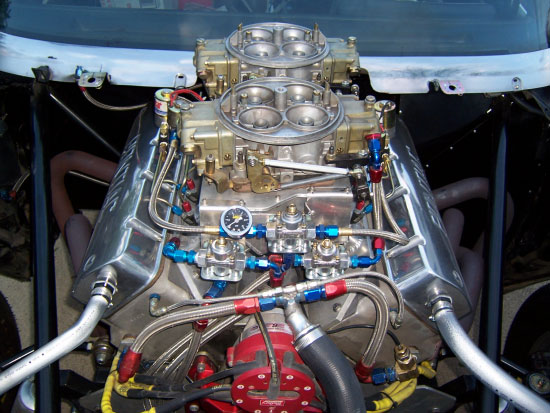 Here is a better view of the nitrous system and how it is plumbed into the sheet metal intake.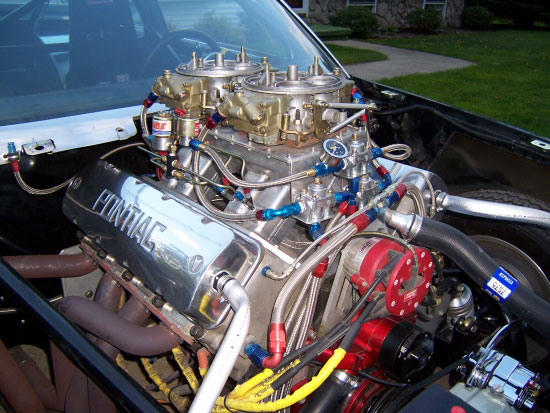 The car has a Lenco CS1 transmission. This car is a kick in the pants to drive and I hope it will see a bunch of street driving in the Spring on 2007. I promise when I am driving this I will never be late for an appointment.